A no-good freelancer travels back in time to save his girlfriend who was killed by Tokyo Manjikai!
It is a new type of Yankee manga that has never been seen before.
It is a blockbuster hit that has been made into a live-action movie as well as an animated series.
The fusion of mystery and science fiction, in which the future is changed through repeated time leaps, is what draws attention to "Tokyo Revengers".
For those who have not yet read this work, please stay with us until the end, as we will explain it without spoiling it for those who have not yet read it.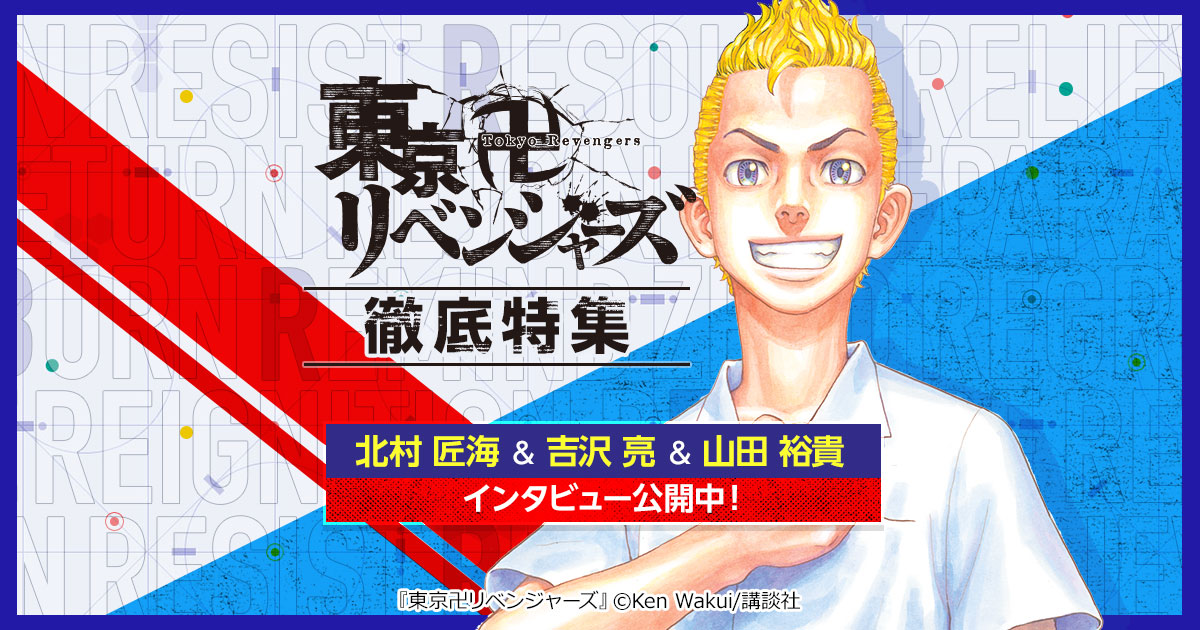 What kind of manga is "Tokyo Revengers"?
The original author is Ken Wakui, the teacher of the hit manga "Shinjuku Swan" based on the scouting world of Shinjuku Kabukicho.
It is a live-action film starring Tsuyoshi Ayano.
Tokyo Revengers will also be animated in 2021.
In addition, in July 2021, a live-action movie was made with popular actors such as Takumi Kitamura, Ryo Yoshizawa, and Yuki Yamada.
It is the hottest and most talked-about Yankee manga of the moment.
Synopsis Introduction
Budo Hanagaki is a no-good freelancer who works part-time at a rental store and is abused by a younger manager.
One day, while watching TV in his room, he learns on the news that his girlfriend, Hinata Tachibana, whom he had dated in junior high school, has been killed by the criminal organization Tokyo Manjikai.
Looking back, I was in junior high school when I was at my brightest.
Hinata Tachibana was Budo's only girlfriend in his life.
As he stood on the train platform thinking back to his shining junior high school days, someone suddenly pushed him on his back and he fell onto the platform.
When he came to, Budo found himself in eighth grade, back in time.
Budo decides to redo his past in order to save Hinata Tachibana, who was killed by Tokyo Manjikai.
Will he be able to save his former lover?
3 things you need to know about "Tokyo Revengers" right now!
Many people wonder why Yankee comics are so popular.
For those who have not yet read Tokyo Revengers, here are three of its attractions.
Yankee x Time Slip
Yankee manga has long been associated with numerous masterpieces.
Still, the fact that the characters are delinquents makes it difficult for the image to be generally accepted.
Many women, in particular, may have a hard time with it.
However, Tokyo Revengers has gained popularity among a wide range of generations and is supported by women as well.
The reason why Tokyo Revengers is so popular until this point is that the main character, an ex-yankee, repeatedly makes time leaps in order to save his girlfriend.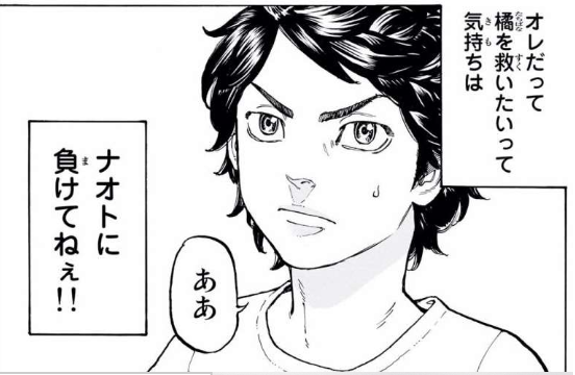 The goal of a typical Yankee manga is to fight a strong opponent and take the top spot.
The martial arts of the Tokyo Revengers have only one reason to fight.
The love to protect the people we care about is fundamental.
You never want to be at the top of the delinquent world or be self-centered.
The highlight of the film is the story of a no-good freelancer, Budo, who is transported back in time to a junior high school student 12 years ago and grows as a person as he struggles to save his girlfriend!
Takemichi, the protagonist, is "normal," but you can't take your eyes off him.
At 26 years old, his occupation is a part-time clerk at a video rental store.
I live in a shabby apartment with thin walls, where the landlord gets angry if the TV is too loud.
Budo is the main character, yet he is the most "ordinary" of the characters.
He is not a strong fighter, nor does he have any special skills typical of a shonen manga hero.
But it is precisely because he is such a bad protagonist that we can relate to him and want to root for him!
And because the martial arts are ordinary, the charm of the characters surrounding them shines through even more.
In the beginning of the story, Budo is all about uncool scenes, but as the story progresses, his charm begins to shine through.
He is a weak fighter and a crybaby, but his perseverance to get through a pinch probably surpasses that of any other character.
Mikey," "Drakken," and a host of other intriguing characters!
In addition to its unpredictable and mysterious plot, Tokyo Revengers has a fascinating cast of characters.
Mikey runs Tokyo Manjikai, the criminal organization where Budo's ex-girlfriend Hyuga was killed.
Draken is Mikey's right hand man and best friend.
They have a very strong and charismatic appeal, unlike the martial arts where fights are weak.
He is truly the royal and leading type of shonen manga.
Not only is he strong, but his way of life, manliness, and words of wisdom are so popular that they surpass those of the main character, Budo!
Mikey is supported by many readers, but he is also the head of Tokyo Manjikai, the group that killed Hyuga.
However, the junior high school student Mikey, whom Budo met in a time leap, was very companionable and not the kind of person who would hurt others.
It will be fun to unravel the mystery of why he is at the top of such a nefarious crime syndicate, one mystery at a time.
Summary of "Tokyo Revengers" Attraction
Tokyo Revengers is enjoyable even for those who do not like Yankee manga.
The many fascinating characters and realistic fight scenes.
The unpredictable development of going back and forth between the past and the future, which is the best part of time sleep, will make you unable to stop reading and wondering about the rest of the story once you have read it.
Please read Tokyo Revengers, which is more than just a Yankee manga.