Tokyo Revengers, a hit manga featuring a delinquent who would be called "lame" in this day and age.
Budo Hanagaki, a no-good freelancer, repeatedly travels back in time to save his girlfriend who was killed by Tokyo Manjikai.
Despite the obstruction of Tetsuta Rare Saki, Budo has a future where everyone can be happy.
However, saving Hyuga Tachibana was not the end of Budo's journey back and forth between the past and future.
New characters continue to appear as we enter the final chapter, the high school chapter!
The following is a spoiler-filled description of the Tokyo Revengers and the current members of Tokyo Manjikai.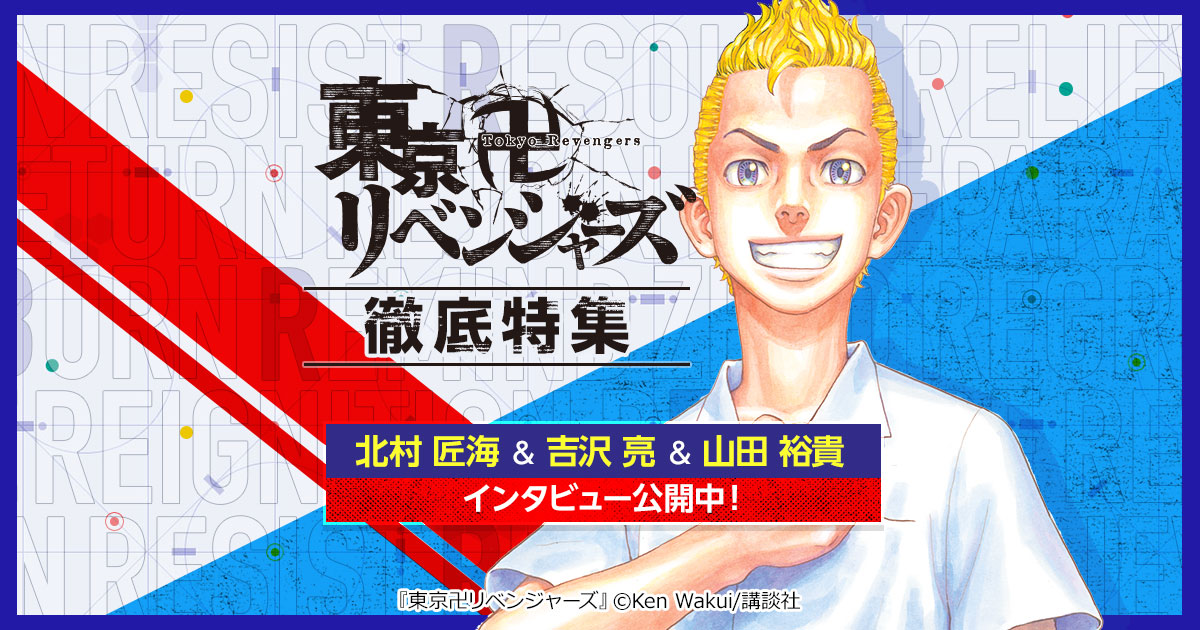 Why "Tokyo Manji Revengers" has become so popular
Yankee manga has always been popular, but today's youngsters who yearn for regents and short-run bon-tons are not quintessential.
How did "Tokyo Manji Revengers" become so popular in such an era?
New Yankee Style in the 2022 Era
When you think of delinquents in the past, you probably have an image of everyone dressed the same way, with a regent's haircut and shaved head.
In comparison, the characters of the Tokyo Revengers are very stylish and their individuality shines through in their fashion.
The characters' personalities stand out even more by being depicted with attention to detail, not only in their hairstyles and clothing, but also in their accessories and other small things.
They are delinquents, but they are cool! Such a Yankee style is gaining popularity among young people in 2025.
The secret of their popularity is that you can always find one character you like to guess, since there are many good-looking characters such as "Mikey," "Draken," "Mitsuya," and "Chifuyu.
The final high school chapter of "Tokyo Revengers" begins!
Budo repeatedly travels back in time to save his middle school sweetheart, Hinata Tachibana, who was killed by Tokyo Manjikai in the present day.
With the help of Naoto Tachibana, the trigger, we finally succeeded in building a peaceful future.
Budo has a happy future in which he marries Hinata Tachibana, his girlfriend since junior high school.
However, he time leaps again, this time back to his sophomore year of high school 10 years ago.
In the new future, there are even bigger problems...!
What happened to the members of Tokyo Manjikai after that?
What happened to the members of Tokyo Manjikai when the high school version started? I'm curious.
Former member of Tokyo Manjikai, Shibahachikai, went to the same high school as Takemichi.
I was impressed by the way her hair fell to her shoulders and the atmosphere changed dramatically.
And let's not forget Takemichi's trusty sidekick, Chifuyu, who also attends the same high school.
Chifuyu looks a little more mature than when she was a junior high school student.
It's great that when he meets Takemichi, he immediately realizes that he is from the future.
Former Tokyo Manjikai and Sanbatai captain Perchin has taken over the family real estate business, and Petyn is his assistant.
Mitsutani is currently looking for an atelier to become a designer.
Like Hakkai, his hair has grown longer and he has become a more stylish man than he was in Tokyo Manjikai.
The characters who became high school students became even cooler and more attractive!
Each of them is beginning to walk their own path, and I can't help but get excited just thinking about what they will do in the final chapter.
Can Budo save Mikey?
Budo time-traveled to his sophomore year of high school 10 years ago, but unexpected changes had occurred in the delinquent community.
After the dissolution of Tokyo Manjikai, the group entered the "Santen Era" with a new team.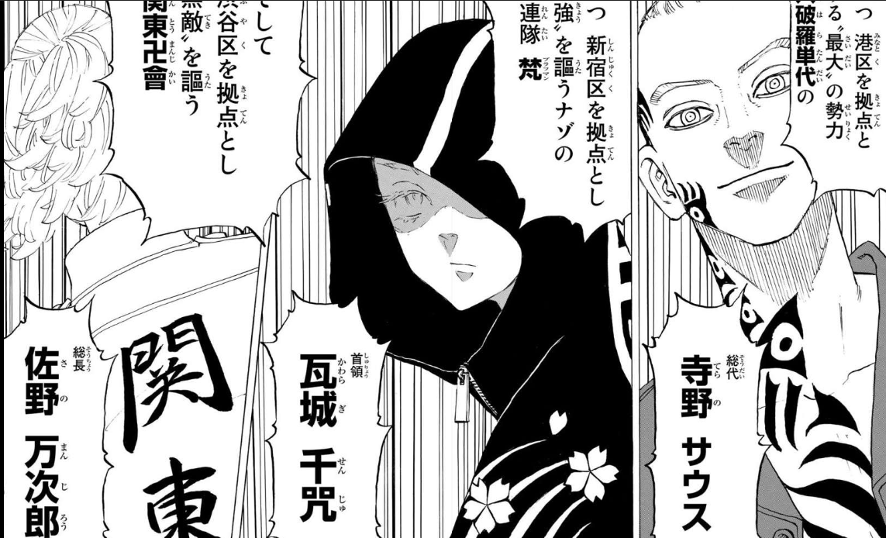 So more strife was brewing in Tokyo.
Of the three teams, the one based in Shibuya Ward is Kanto Manjikai, led by Manjiro Sano.
That's right. After the dissolution of Tokyo Manjikai, Mikey had returned to the world of delinquents.
I am curious as to the true reason why he is the only one walking a different path than the former members of Tokyo Manjikai.
Mikey is in a place where even former Tokyo Manjikai members cannot contact him.
The position is too different from Budo, who is just a high school student.
The former members of Tokyo Manjikai, who have washed their hands of delinquency and are now leading normal lives, cannot be involved, and they must be at a loss for what to do.
But Budo, determined to help Mikey, takes an unexpected and drastic step!
Who is "Thousand Mantra"! The founding members of the first Black Dragon have gathered!
The final chapter brings together the founding members of the Black Dragon, led by Mikey's late brother Shinichiro, who led the team to become the best in Japan.
The event is hotly anticipated with the appearance of living legends who have risen to the top of the former Black Dragon!
I am excited by the men, all of whom seem to have a hard time keeping their heads on a straight line.
The one that stands out among them is "Senmajin," which displays a strength that does not match its petite body.
A mysterious figure who is the leader of the Brahman (Brahman), a gang of fools based in Shinjuku Ward.
You are so capable of leading the mighty Black Dragon founding members.
I am very curious about the mysterious identity of the "thousand dharani."
Although Sansho is a rather peculiar group of people, there was actually another unexpected person who was a member of the group.
Summary of "Tokyo Revengers" Attraction
The last chapter of the book is now in its final chapter and is showing a rapid development with the introduction of new characters.
The real reason Mikey created Kanto Manjikai.
A member of the enigmatic Brahma.
And don't miss the intricate relationships in each team.
Please pick up and read Tokyo Revengers, which is becoming increasingly interesting at an accelerated pace.